What Are Prime Ties?
Prime Ties are a recycled loop of material perfect for tying vines in most crops. Whether Kiwifruit, Apples, Grapes or Persimmon – Prime Ties can help your crop. Our vine ties are an upcycled byproduct which means less waste with over 35 tonnes of waste diverted from landfill to bring you the perfect up-cycled vine tie.
For the gardening enthusiast or orchardist, you've probably tried plastic cable ties – and while they are great in some situations, Prime Ties are much soften on the canes and naturally grip back on itself to create the perfect tie for your vines.
The added benefit of being a recycled material, that instead of creating new waste – we making use of existing waste, helping to reduce the overall footprint we leave on this world.
---
Our Products
A favourite amongst vine orchards, our Prime Ties have helped growers for over 25 years. We like to keep it simple, one great product with two simple sizes.
Bag of Bundles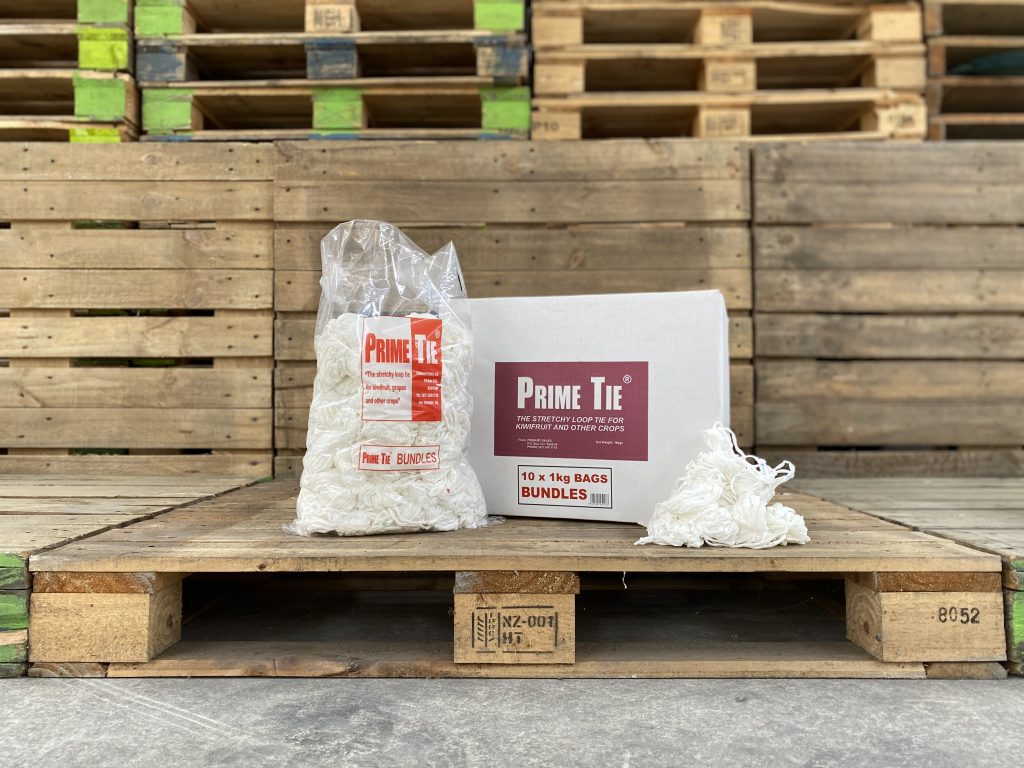 With over 100 Bundles or 2,500 ties – this 1kg bag is perfect for the smaller crops, backyard tomatoes or taming the summer vines.
Box of Bundles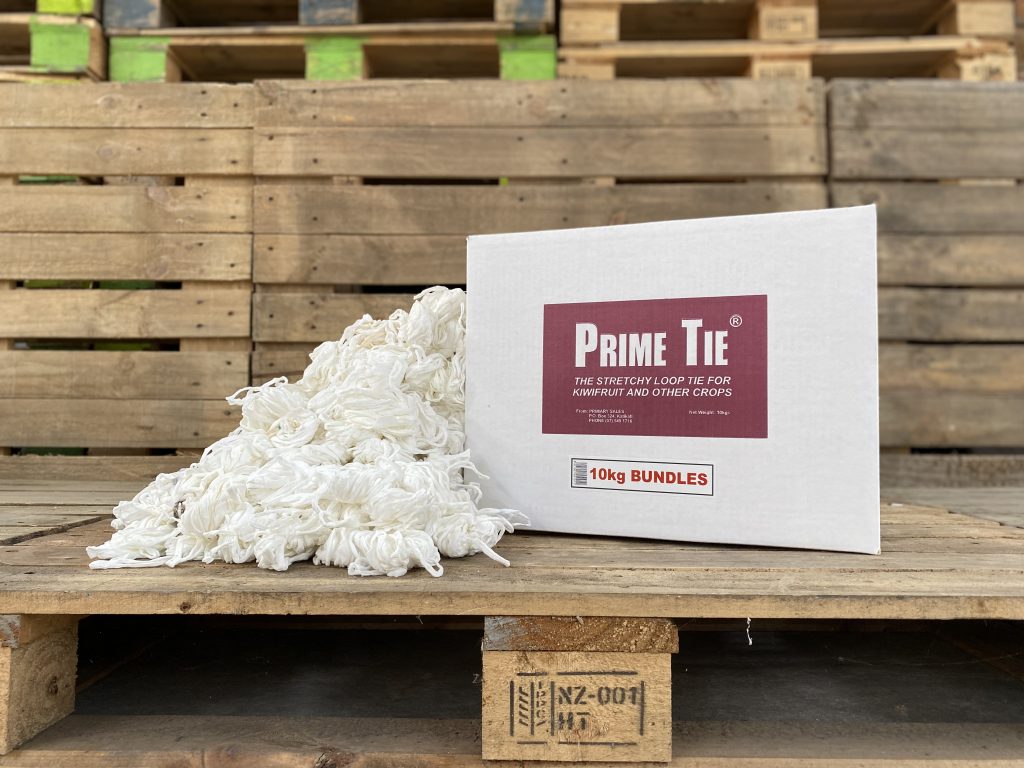 A massive 20,000 + ties or 1,000 bundles – this 10kg box ideal for all orchards, permaculture crops or supporting the winter fruit.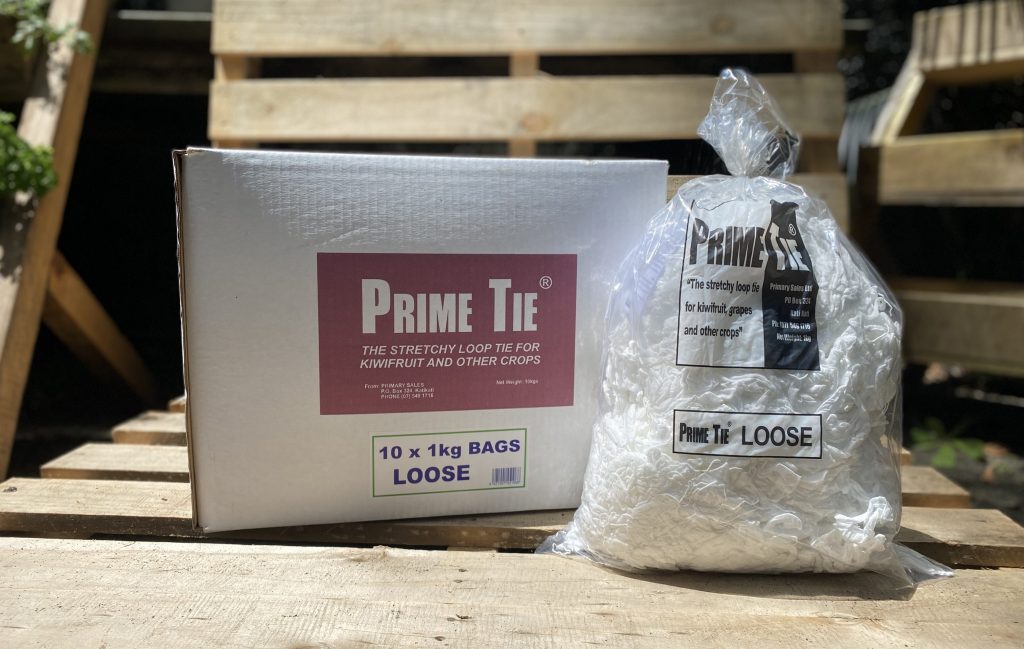 The same ties, however these are not bundled, while some growers prefer these – the majority prefer the convenience of the bundles. Available in limited numbers each season.
A big ol' 10kg box of Loose Prime Ties, this time they are not bundled. It might be your cup of tea, but we'd highly recommend trialing the bundles first.
---
Our Retailers
We work with the best horticulture supplies companies in New Zealand – find the closest below. We're always on the hunt to expand our retailer network to ensure our growers can access our products.
Internationally we're working on growing our list of distributors, drop us a line if you'd like to see Prime Ties in your town.
---
andrew@primetie.co.nz
+64-27-631-2070
93 Tetley Road, Katikati